Hello guys!
Real name:
Markus
Age:
18
Where are you from:
England but I was born in Latvia.
Main Character (name and class):
Greeneg/ Rogue/Human/male.

Alts (names and classes): Do not have yet.
Your character's Off and Main Specs:
Assasination
–
43/5/23
-
Main specCombat
-
20/51/0 - Off spec
Proffessions:
Engineering-450Enchanting-450First Aid-450
What are your in-game interests? PvP? PvE?
I prefer pve, because all depends on team work, however pvp is fine too.Also I have good raid expirience - I did Ulduar(10/25), Os(10/25), Toc(10/25), Naxxramas(10), Voa(10/25)+ small dungeons- UT/Nexus/Hor/Pos/Fos/The Violet Hold/Azjol-Nerub/ Gundrak and so on. That's why I prefer pve than pvp.
Time Zone:
England- GMT
Latvia- GMT+2

Are you the sole user of your account?
Yes I am.
How do you classify your amount of playing hours? Often? Average? Infrequent?
(Often)Monday:5-6
Tuesday: 4-5
Wednesday: 4-5
Thursday:4-6
Friday:3-5
Saturday: 6-7
Sunday: 6-7
Why Ghost Division over other guilds?
Well there are many players who are simple, helpful, skilled and friendly. Players are good organised, and they prefer both-pve and pvp. Ghost Division has amazing communication, that's why so many players joined it, it means that guild became popular. Also one player told that you guys always make good raids, and it's awesome! As I said this is one of the best guilds in M4A server.
What are your previous guilds,and why you left or got kicked from them?
1)Sappedgirlscantsayno – There is one reason, I left because I did not like that guild.
Can any of our current guild members vouch for you? If so, type their name here.
I really do not know.
Additional information.
My RL name is Mareks and I am almost 19 years old. I was born in Latvia...small country with different privileges. Usually I spend my summers in England, because there live my 2 brothers . I like night life(clubs,parties,girls).My hobby is sport. I prefer to play soccer, tennis and volleyball, also I am very good bather.About music: I like rock,rap and club sound tracks. I am student with good character. I always respect my friends and family. I am confident, creative, diligent and friendly guy. About gaming-I just play Wow and I really like this game. I do not want to write a huge Wall of Text, because my life is so interesting.Ok guys, thats all.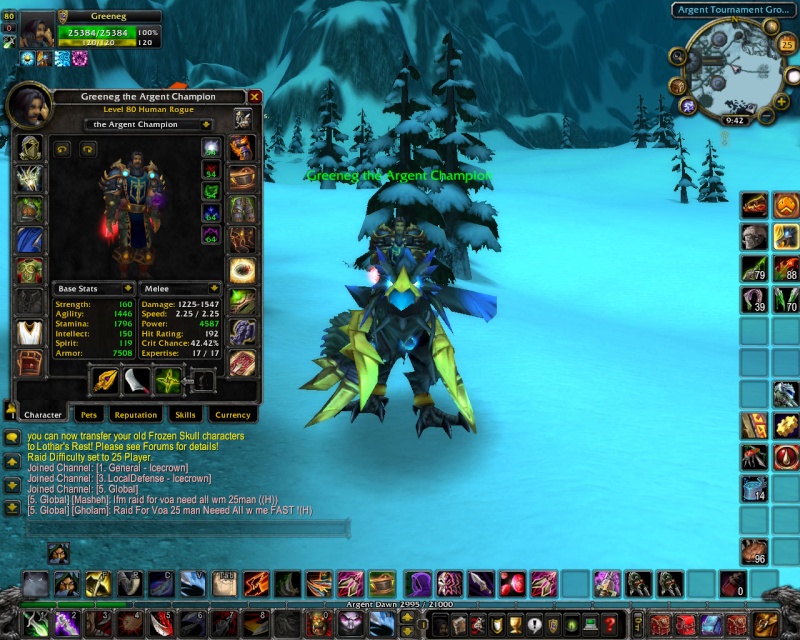 I Hope you will enjoy my application...Peace!!!
Last edited by Greeneg on Sat 27 Nov 2010, 03:52; edited 4 times in total